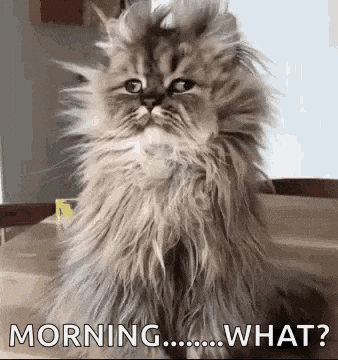 ​​If you are new to my community, Welcome!!!  I am so happy that you are here to join us.  
Originally, this was supposed to be a 7 days challenge.  I had plans to make it a 7 step program so that I can do this with you and then everyone can follow along.  And at the end of the 7 days, we would all be sharing our progress to make over our mornings.  So that we can all be more productive at the end of the week.  Along the way, I did NOT plan to get Covid and then after that to be sick again with Pneumonia.  So hence, I had to take a few days off to rest.  So our little experiment took a pause. 
And now I am back.  We won't redo or restart the whole challenge again.  So last time, I covered the first day challenge.  Today is going to be the 2nd day of the challenge.  So if you missed the last newsletter or Day 1 of the "Make Over Your Morning Challenge,"  then you can catch up on back issues here: 
https://itscustommade.com/blogs/i-love-planners/why-making-over-your-morning-has-a-huge-impact-on-your-entire-day
Last time we talked about why the morning hours are the perfect time to get anything important and new done. Keeping that in mind, it's time to define our perfect morning. Today's blog post will walk you through that process. Why is this important? Because you need an exact goal to aim for going forward. 
Head on over to the blog to read today's post and FULL article. 
https://itscustommade.com/blogs/i-love-planners/morning-habits-2
1.   What Your Perfect Morning Look Like?
Here is my question for you this morning. What's most important to you? What is the one thing you really want to do on a daily basis that would make a big difference, but you just can't seem to find the time for?
In short, what good habit do you want to cultivate that would make a real impact on your life? Think about this for a moment. It could be in any area of your life from exercise and healthy eating to self-improvement or getting ahead in business or at your job. It could be working on your relationship with your kids, finding time for creative pursuits, or getting in the habit of reading every morning.
Once you've figured out what you want to work on, what you want to improve, and what's important to you, we'll think about how you can make it part of your morning routine. Sit back and imagine your perfect morning. It isn't stressed or rushed. Most importantly it's a day when you have time for everything on your list. Maybe it means having time for a long shower. Maybe it's going for a run before breakfast. Maybe it's having a few minutes to connect with your spouse over coffee or maybe it's carving out an hour first thing in the morning to work on your side-business.
That's a lot of "maybes" but the key is to start with what's most important to you and think about how you could fit it into your morning routine. Remember, you're just dreaming and imagining at this point. We'll work on figuring out where to find the time to fit it in and how to make it all work out later on. For now I simply want you to paint a vivid picture of what your new morning could look like.
I want you to become very clear on what you want that perfect morning to look like. Imagine it in as much detail as you possibly can. Write it down in a journal or on a piece of paper that you can refer back to as needed. In short, define your perfect morning.
Why is this so important? Because you can't start to make any meaningful changes until you know what your goals are. You need to know your destination before you can start to pick a route and figure out how you'll get there. That's what today's task is all about. It's figuring out where you want to get to. Don't stop until you have it figured out and firmly pictured in your mind.
DEALS OF THE WEEK... 
A beautiful set of spring cleaning checklists to print at home with PLR commercial rights.
After a long, cooped-up winter, so many of us are ready for sunshine, but those rays also have an uncanny way of pointing out the need for a thorough spring clean.
This set of checklists with PLR commercial rights is designed to help us clean step by step without getting overwhelmed.
The checklists will make a great opt-in lead magnet.
This printable set has:
a beautiful spring-fresh cover
belongs to page
11 fully itemized checklists

 

(with editable text) for every room in the house
a

 

decorated blank room template

 

so you can add pages
a

 

monthly undated cleaning schedule

 

to make a plan
every layout you need

 

for a deep spring clean!
in

 

US Letter and A4

 

to cover international home printing requirements (Did you know US Letter only works well in America and Canada?)
Powerpoint (.pptx) source files

 

provided

 

so you can change what you want and create something unique without starting from a blank page.
My friend Becky from PLR Beach has a brand new planner out that will help your customers clean and organize their homes! There are 46 pages in all such as a home project planner, cleaning checklists, auto maintenance log, chore charts, meal planner, and more! Spring cleaning and organizing is all the rage this time of year so get in on this hot niche! You get the PowerPoint template and PDFs in 8.5 x 11 and 8 x 10 sizes. The planner is available in color or minimalistic black and white that is perfect for Amazon KDP. Less cute and complete home planners are selling like hotcakes on Etsy. There is a bonus of 12 digital papers that you can sell on their own or use as a bundle.
Coupon: Use code HOMEGOALS to save $10 off Thursday the 22nd to Friday the 30th of April!   
The package includes:
10 Product Templates – create t-shirts, mugs, notebooks, stickers, towels, phone cases and more (.png / PSD)
10 Coloring Pages – coloring is a hit with children and adults alike. Use these sheets to generate traffic or create downloadable or print coloring books for sale. (.png / PSD 2550 x 3300 px)
100-Page Journal –

 

comes with Ecover Sets. There are three 3d versions with .psd for editing.
365-Day Planner –

 

comes with Ecover Sets. There are three 3d versions with .psd for editing.
Printable Card Deck  – 

 

36 Card Deck with PSD for editing, including the guides and crop marks to ensure top quality professional printing, JPGs ready to PDF and send to the commercial printer, with the required crop marks, Blank PNGs/JPGs that you can use to create your own PDF or use the graphics on social media or in your other printables, and a fully formatted PowerPoint file, so you or your customers can print the cards at home, if you prefer.
Bonus #1: The Top Product Dropshippers with tips on creating and selling your own products.
Bonus #2: Print on Demand Profits Guide: Cut your learning curve with our easy-to-follow 4-step system on profiting from print on demand products.
Bonus #3:

 

3 Planner Templates, 3 Journal Templates, Planner Creation Checklist and Journal Creation Checklist
You can get the full details and get your limited-time private label commercial use license here: GET IT NOW.  ONLY $14.95 (LIMITED TIME).
This special offer at a crazy low price runs for a very short time only, so I highly recommend grabbing it right now.
https://nichestarterpacks.com/amember/aff/go/katanaraquel?i=457
COUPON CODE: VISION 
Here's what you will get:
12-page eBook, 3305 words, "Vision Boards for Kids"
Canva eCover template
5 PLR Articles (report broken up)
Keyword Research
Bonus: Royalty Free Images
Topic Titles: 
What do Awesome Benefits Do Vision Boards deliver for Kids?
5 Types of Vision Boards for Kids
Physical Vision Boards Vs Digital Vision Boards
Make Sure You Avoid These Common Vision Board Mistakes
5 Fab Tips for Creating Vision Boards with Kids
COUPON CODE: VISION 
FREEBIES: 
SPECIAL DEAL: 
LIVE: 50% Off Sale
Coffee Cravings Coloring Pages
Price: $15 with coupon code COFFEE50
GET IT HERE BEFORE PRICES GOES UP. 
Don't forget that I provide some great FREE resources that others charge money to teach you. So come on over to check out my blog: https://itscustommade.com/blogs/i-love-planners
BONUS: And as always, if you purchase anything through my links, I will match it with a gift certificate of what you spent (minus any coupons and discounts).  Just send me the invoice as proof of purchase so that I can verify with the content creators. 
To Your Success!
-Helen Ross-
P.S. Want to start a business today with no inventory, no marketing cost, no website, no capital investment?
Sign up for our super affiliate program, and we will show you how to start making money starting with zero. This is a legitimate business opportunity not some get rich quick scheme. Thousands of people just like you are earning money on affiliate marketing. And our program gives you 50% commission on all our digital products and 25% on all our non digital products. AND We have Amazing Done For You social media posts, email templates, freebies, coupon codes for your customers to help you be successful! We want to make it as easy as possible for you to succeed with our affiliate program. SIGN UP NOW.
**If you no longer wish to receive any communication from me, you can unsubscribe below this email. However, please be aware that this will take you off of all of my lists and you will no longer receive any updates on any previous purchases or downloaded products. And if you want to receive any emails in the future from me, you will need to use a new email address. My email servicer will not let you resubscribe under the same email. Their rules not mine.
FREE TRAINING: BASICS OF JOURNAL EDITING IN POWERPOINT
HERE IS A SECRET DEAL, GET IT FOR ONLY $9.95 WITH MY LINK.